St Cosmas and St Damian Church, Keymer Road, Keymer, West Sussex BN6 8QL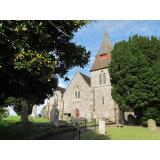 St Cosmas & St Damian was founded in Saxon times and rebuilt in 1866, mainly in the style of the 14th century building it replaced, retaining some original stonework. The tower contains a well respected peal of six bells. There is a manual organ, which was fully restored in 2009.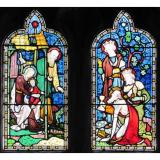 Our worship is centred on the Eucharist, which is our main service each Sunday at 9.45am (check the homepage for this week's service). Main services are usually supported by a team of altar servers and a robed choir and followed by coffee in the hall. We use incense at the major festivals, and have a full celebration of the liturgies of Holy Week.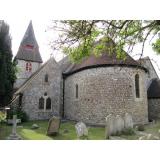 Adjacent to the church, about 50 yards away, is the large church hall, in regular use for church and community purposes. A small car park for the disabled is nearby and serves both Church and hall - this is accessed via the track beside Keymer Car Sales. There is level access to the church and hall via the car park.
A less formal Family Eucharist happens on the third Sunday of the month, and on other weeks our Sunday school meets in the hall at 9.45, coming into church towards the end of the service. Check the homepage for this week's service.
Church Staff:
Assistant Churchwarden

Mrs Katherine Sheldon

Mrs Janet Sharman

Mrs Hanna Wurtz

Mrs Penny Tyas

Church Secretary
Mrs Barbara Whewell
Director of Music
Miss Pauline Stone
01273 834612
Assistant Organist
Mr Marcus Martin
01273 832512
Assistant Treasurer
Mrs Janice LeGrys
01273 846609