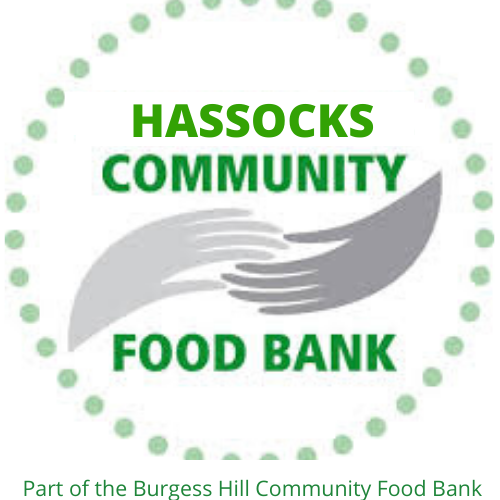 Hassocks Community Food Bank is a satellite of the Burgess Hill Community Food Bank and was opened in February 2020 in Powell House (21 Keymer Road Hassocks BN6 8AP) serving out of the rear entrance of the building which can be found down the alleyway between the house and the URC. We are open on a Monday and Friday mornings 10am - 12noon.
We will be able to issue 3 days of emergancy food provision to your household.
Our whole operation is completely discreet and confidential with absolutely no judgements made.
We have collection points around the village for donations at Budgens, Mansell McTaggart, Bella & Megs, URC, Keymer church and St Francis Church.
So if you are in need please use the contact details below, If it is someone else you know, then please
make sure to pass on the details and encourage them to get in touch.
The nearest partners are::
Hassocks Parish Centre, Adastra Park 01273 842714
email: info@hassocks-pc.gov.uk.
Carers of kids at Hassocks Infants School can contact the office.
Burgess Hill Town Council Help Point 01444 247726 email:
helppoint@burgesshill.gov.uk
or go to Hassocks food bank 10-12.00 Monday & Friday.