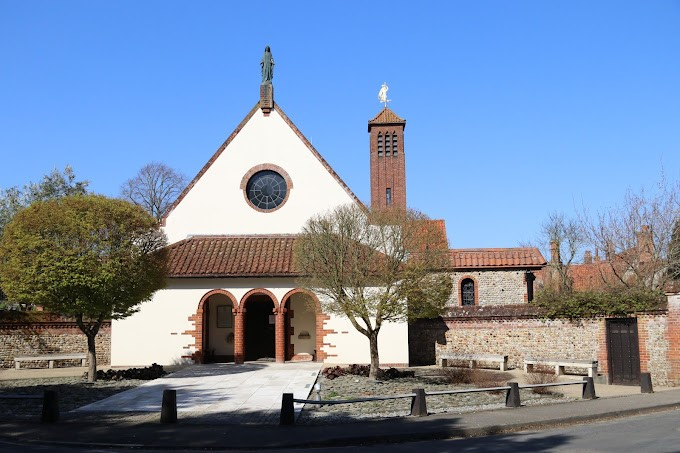 Walsingham is know as England's Nazareth and has been a place of pilgrimage for many years. It offers a sense of calm and renewal in this Holy place. A pligrimage is a symbol in action. It represents the journey of the Christian kife from earth to heaven.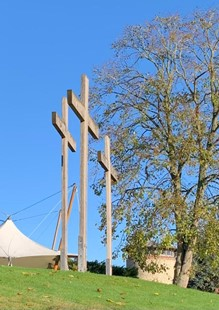 The Church is sometimes described as a pilgrim people.Thousands of pilgrims representing hundreds of parishes come on pilgrimage to Walshingham every year.
In the Shrine grounds can be found everything a pilgrim tourist or visitor needs-residentails accommodation, meeting rooms, the refectory, a cafe-bar and beautiful gardens. The historic and present day of Walsingham.
Regular pilgrimages, including a youth pilgrimage, are made by our parish by car or minibus giving the opportunity for those taking part to get to know their fellow pilgrims over the course of a few days.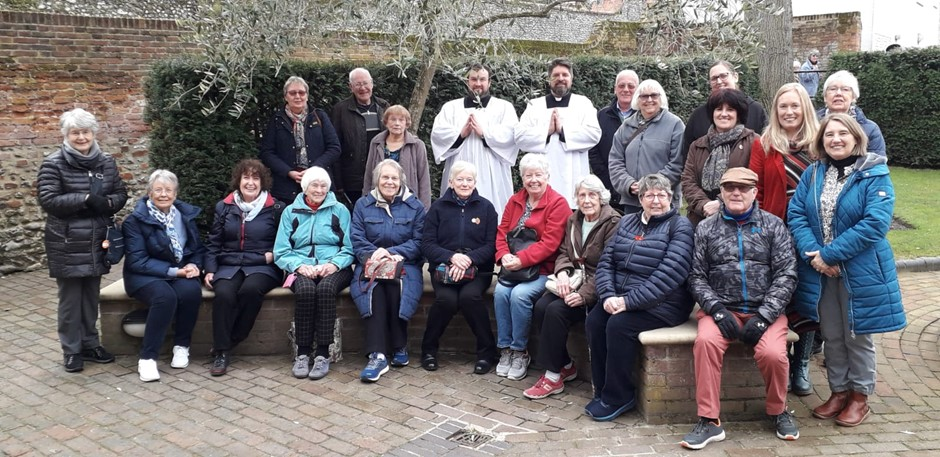 The group meets on the second Saturday of the month throughout the year at Keymer Church for Mass at 9.30am followed by coffee and Danish pasteries...... This service is open and welcoming to all.
Our young people joined our Diocese group to attend the Walsingham Youth Pilgrimage and we would love you to see what we got up to below